Heart disease is the leading cause of death around the world. The symptoms of a heart attack are not the same for everyone; some people are more likely to have cardiac diseases due to certain risk factors. Risk factors are categorized to modifiable like weight and non-modifiable example genetic disorders. You can have a healthy heart by choosing healthy lifestyle and habits to mitigate heart disease.
A Healthy Lifestyle
A healthy lifestyle helps to reduce cholesterol, stress, blood pressure and blood sugar level which will help you diminish the chances of developing heart disease and also prevent a heart attack. You achieve a healthy lifestyle by eating healthy food, having a regular workout, cessation of smoking, maintaining body weight consistently and restrained use of alcohol.
Regular Exercise Or Work Out Session
Regular exercise helps in contributing towards maintaining a healthy body weight, keep control of blood pressure and cholesterol. Simple activities like doing your house chores and taking walks are counted as exercises, the help in allowing you to balance your caloric intake. If you develop mild activities as a habit, they can assist towards achieving a better heart condition.
Diet
The diet you eat can help you prevent cardiac diseases. Choosing to eat a healthy meal will allow you to avert complications of heart disease. You can keep control of your blood pressure by limited sodium or salt in your diet and eat food that is low in cholesterol and saturated fats prevents high cholesterol in the body. Your diet should consist of plenty fruits and vegetables that are rich in fiber and help to avoid heart-related problems.
Use of Tobacco And Cigarette Smoking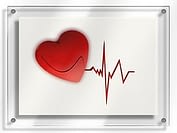 Other cardiovascular diseases and heart pain can develop from the use of other forms of tobacco and cigarette smoking. It is always advised to stop using tobacco and quit smoking for a healthy heart.Excessive consumption of alcohol should be avoided as it is harmful to your heart, it causes high blood pressure. People who have limited drinking and don't smoke have minimal chances of developing coronary ailments.
Stress
Stress leads to headaches, exhaust your body, pain, and loss of sleep. It affects everybody differently, and chronic stress makes it difficult for the heart to work. People who are experiencing for an extended period may develop heart problems. They are many health habits that can help you keep your heart healthy and reduce stress; they are having enough sleep, spending your time with friends and family, get involved in exercises, practice yoga and letting of your worries.